SOLD OUT
PHOTOGRAPHY/VIDEOGRAPHY PARIS WORKSHOP SATURDAY and SUNDAY OCTOBER 23rd 2022
Held in the 17th arrondissement/ Batignolles-Monceau of Paris, France in a stunning historical Haussmannian style spacious loft, participants will learn the art of video and photography in true Parisian style. 
This workshop will be 2 INTENSE days of video study where you'll learn the art and structure of video storytelling for social media and brand/commercial work. You'll learn mise-en-scène; composition, styling, angles, props, lighting, sound, and editing (Adobe Lightroom, Photoshop, Premiere Pro). There will be ample opportunity for break-out sessions, filming and photographing plus 1:1 editing and mentoring sessions with all the instructors.
Other topics covered: photography, styling, how to grow your business and find your distinct brand and voice in a saturated market of photographers/videographers.
Workshop will be taught in English, but French translation can be provided.
INSTRUCTORS:
Elise Dumas, Linda Lomelino, Joann Pai and Betty Shin Binon
WHEN:
Saturday October 22nd and Sunday October 23rd 2022
Both days 9:00 – 17:00
WHERE:
Paris, France (17th arrondissement). Exact location will be provided upon booking.
INCLUDED:
All learning materials, lunch, refreshments and snacks both days.
(Accommodations and travel are not included)
PRICE: 1500 Euros
TO BOOK: please complete registration form and email it to joann@sliceofpai.com .  
The Instructors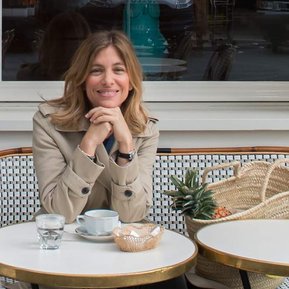 Elise Dumas @ThePineappleChef Parisian Stylist, photographer and recipe developer. Elise has styled/photographed and worked along side countless leading French Chefs, vintners, and publications. Her photographs and styling are inspiring, opulent with scents of delicate florals, and nostalgia. Elise's creativity and extraordinary eye for styling botanicals and food will give way to some edgy and innovative styling and photography sessions.
Linda Lomelino@Linda_Lomelino requires no introduction. Published cookbook author, accomplished photographer, videographer, Linda is the real deal, THE trailblazer of food photography and blogging, Linda's vast knowledge and unlimited talent will lead with videography both the theory of telling a short visual story and editing. 
Betty Shin Binon@StemsAndForks is a Canadian based photographer, videographer, floral faffer and baroque music enthusiast. Betty's emotive and edgy videos/photography leans on the dark side but is rich with optimism and beauty. She'll be teaching how to create a vivid video story under 1 minute. Betty will also mentor students in finding their own distinct style and unique "voice".
Joann Pai@SliceOfPai Paris-based travel and food photographer. We've all seen her work…New York Times, Condé Nast Traveler and Saveur just to name a few. Joann's photographs are genuine, rich, inspiring and laden with nuanced storytelling. Learn how to shoot an editorial style travel or food shot. Plus get some helpful tips on how to be noticed by publications.